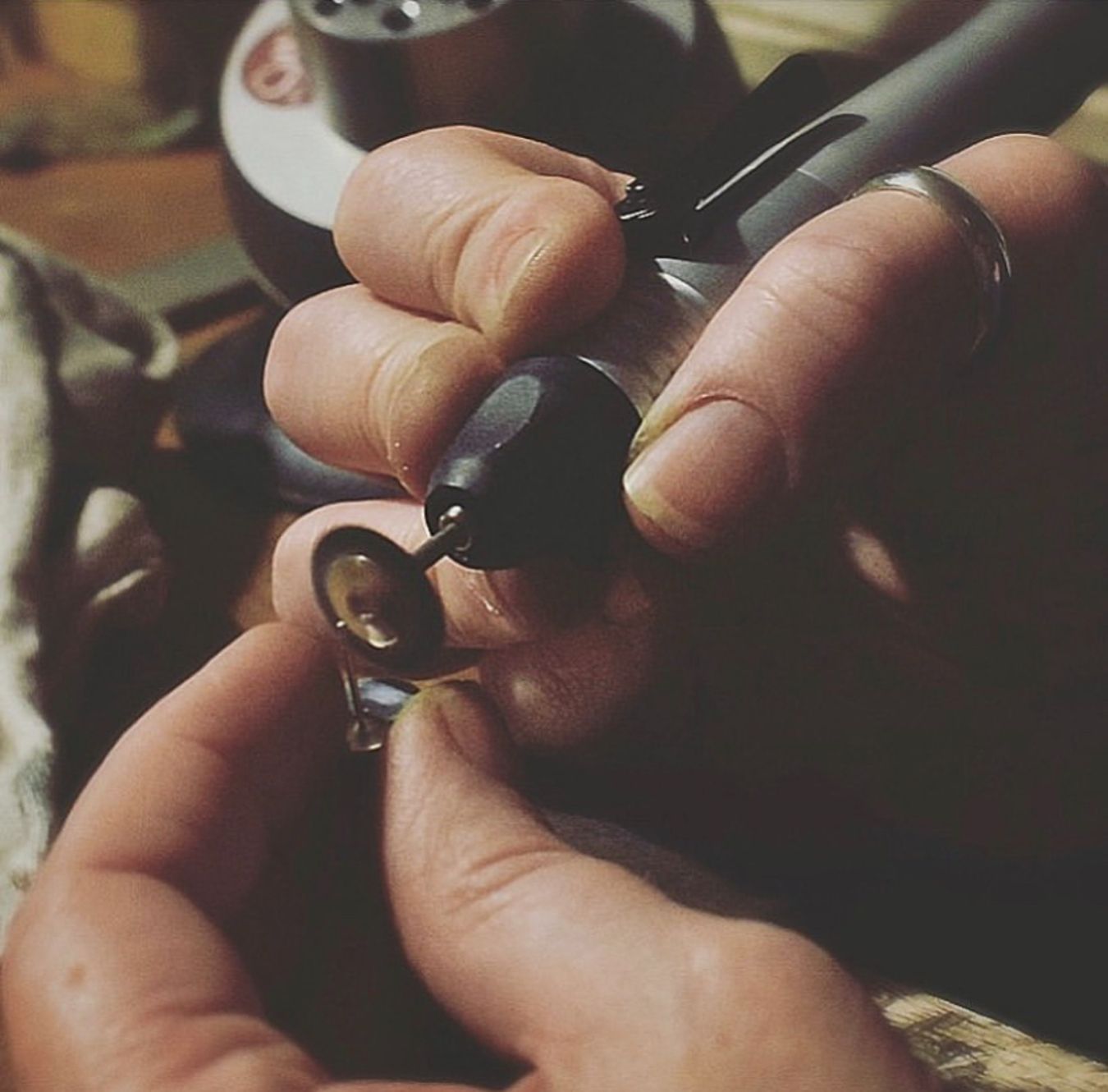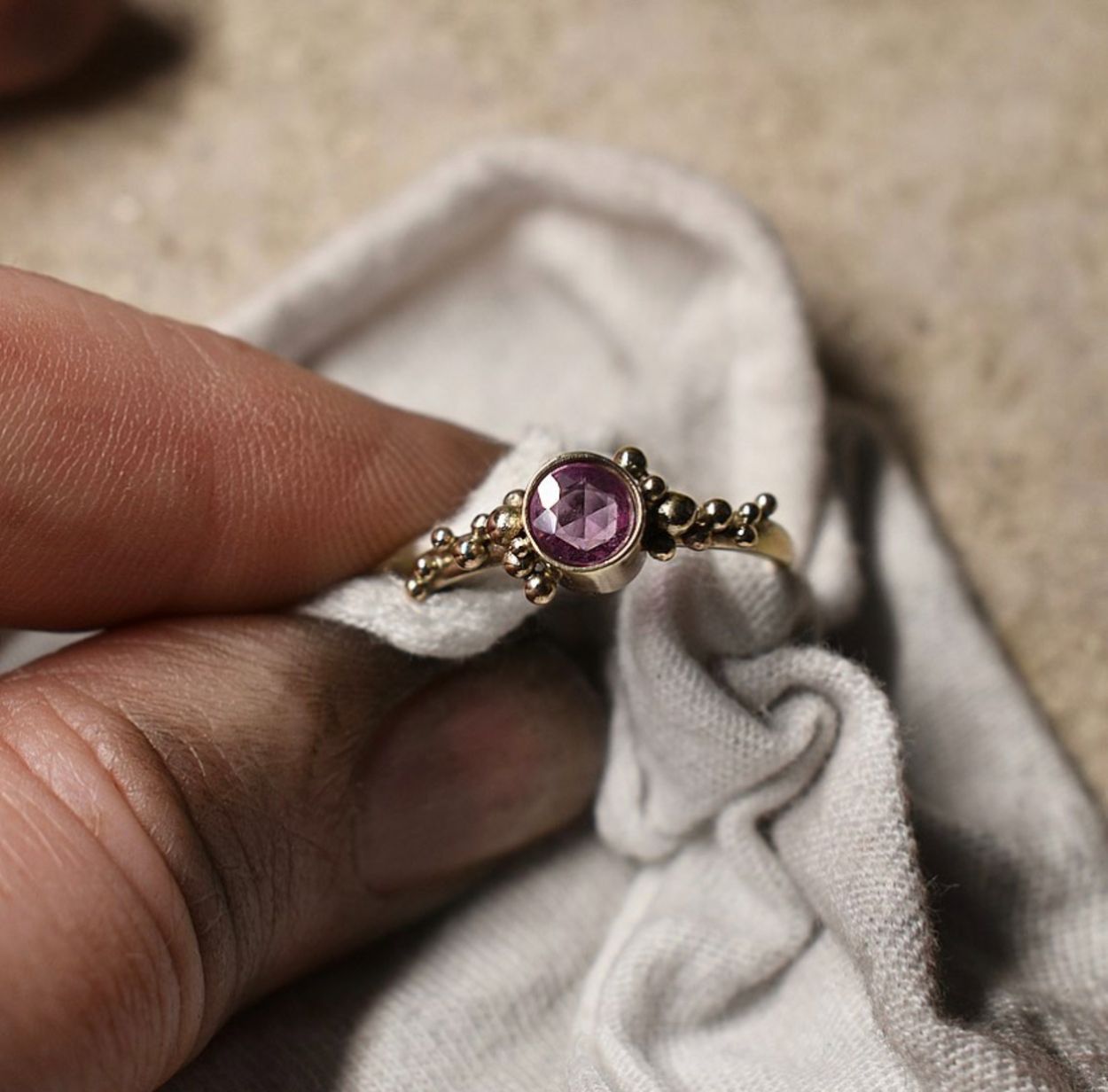 "Hello! I'm Vicky, the designer and maker behind Vicky Callender Jewellery. As a Fine Art graduate, I have always felt most at ease and fulfilled when being creative. The need to create, alongside my combined deep love of jewellery and the challenge of working with metal meant that I set up my own workshop, enabling me to create, in my own way, jewellery for others to wear, enjoy and hopefully treasure.
My jewellery is inspired by nature. All my pieces are handcrafted and I often cast jewellery using the ancient lost wax and sand casting methods. I love to add precious and semi-precious gemstones to my pieces. I also like to incorporate granulation in my work, as I love the organic appearance the tiny spherules provide.
I am a licenced user of the Argentium Brand and Trade Marks.
I was born in a market town and grew up in the beautiful countryside of The Cotswolds and Leicestershire. Days out exploring as a child, helped develop my long standing love of the countryside, nature and animals.Vicky x."